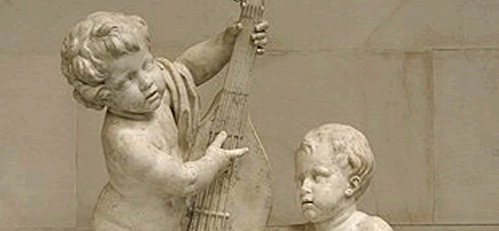 Teachers Make a Difference.
Instruments 3-27-06
By Dr. Terrell Peace
Posted from Huntington, Indiana

Always remember, you CAN make a difference!
For some who know only criticism, yours may be the only voice of encouragement.
For those who know only degradation, you may be the only source of wholeness.
Your classroom may be an island of sanity for those whose lives are entrenched in the insanity of our world.
You will band-aid scraped knees and elbows, and somewhat less successfully, you will try to heal broken hearts and crushed spirits.
You will know your share of sorrow and hurt, because there are students who will be wading around in it every day, and some of it is bound to splash up on you.
But as a teacher, you will also know joys and opportunities that others can only dream of… guiding, informing, helping, shaping, changing . . . teaching those who ARE tomorrow's world.
I challenge you to work with every ounce of strength you can muster to help your students move:
From Ignorance to Understanding
From Self Doubt to Self Confidence
From Self Loathing to Self Worth
From Defeat to Triumph
From Failure to Success
From Darkness to Light.
I truly believe that today, maybe more than ever before, you…TEACHERS… can be instruments in God's hands to bring HOPE, MEANING, AND LOVE to students who desperately need all of it they can get.
Always remember, you CAN make a difference.
Dr. Terrell Peace,
Director of Teacher Education
Huntington University
Huntington, Indiana
Terrell Peace
E D I T O R ' S N O T E : Guest writer Terrell Peace teaches at Huntington University in Huntington, Indiana. He writes:
I grew up in South Carolina, the youngest of five children. My parents worked in textile mills all their lives and passed on to me a love of music, pride in a job well done, intolerance for injustice, and just plain old stubbornness. Growing up poor, I decided as early as junior high school that I would be an engineer, since they had some of the highest paying jobs around. True to my desire, I graduated with a degree in engineering... and have never been employed as an engineer!
I found something along the way that captured my imagination, teaching. I received a MA and PhD in foundations of education at Southwestern Baptist in Fort Worth, Texas. I also taught there for 11 years before moving to Huntington University in 1998. I have been the education department chair at Huntington since 2000. I am passionate about teaching and about all the things teachers do in classrooms all over the world everyday that will never be measured on a test or written down in a grade book
Thanks, Terrell! Your contribution to our continuing exploration of education is greatly appreciated. We eagerly await the next contribution from the Planet Gnosis cyber community.