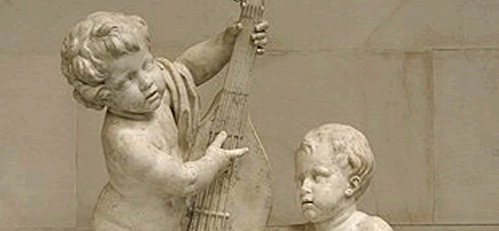 Edge of Innocence.

Poetry 2-15-11
By Walter S. Polka
Niagara, New York


Dabbling on the Edge of Innocence

Dabblers on this edge enjoy complexity
vacillating between emotions.
Innocently, cognizant of not knowing,
but resolutely projecting perplexity.


They ignominously feign ignorance,
and know how to mask their feelings.
Innocence is their regaling retreat;
surreptiously usurping the performance.


These circuitous acrobats are tacitly tactful;
tantalizing all between trapezes.
Innocence assures like safety nets
indubitably rescuing even the doubtful.


Arduously avoiding accurate assertions,
these playful performers are secure.
Innocently, clinging to the acute edge,
yet demonstrating arrogant affectations.


Walter S. Polka
Walter S. Polka is Associate Professor of Educational Leadership at Niagara University in Niagara, New York. Dr. Polka was a New York public school teacher, administrator and school superintendent for thirty-five years. He was the Superintendent of Schools of the Lewiston-Porter Central School District in Youngstown, New York, from 1990 until his retirement in 2003. In addition to his public school teaching and administration, he has taught graduate and undergraduate courses since 1970 as an Adjunct Professor at several Western New York institutions of higher education including Medaille College, Niagara University, Niagara County Community College, State University of New York at Buffalo, State University of New York College at Brockport, and State University of New York College at Buffalo.
After serving as associate professor at Georgia Southern University (2003-2008), Dr. Polka returned to Niagara University in January, 2008, to teach and facilitate the development of a new Ph.D. program in Leadership and Policy Studies.
Dr. Polka has authored several research articles related to school administration, curriculum, diversity, leadership, technology. He has presented his research about leadership, diversity and/or technology at professional conferences, meetings and workshops throughout the United States and in over a dozen countries worldwide. His recent book with Peter R. Litchka, "The Dark Side of Educational Leadership: Superintendents and the Professional Victim Syndrome," was published by Rowman and Littlefield (2008). It is based on their research study of New York and Georgia school superintendents conducted in 2006.