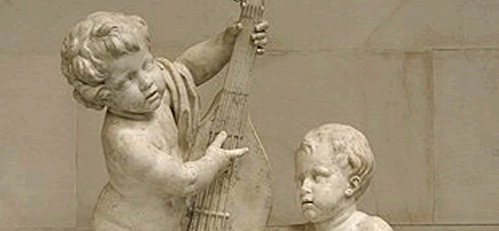 Ausgezeichnete Übersetzung.

Translation 9-21-09

By Dwight Langston
Conway, Arkansas


Dear Readers,
It's with pleasure that I introduce a dear colleague from the University of Central Arkansas, Dr. Dwight Langston, Associate Professor of German. Dwight and I comprised the entire German Department for several years at UCA, and we made quite a team teaching German language and culture to our students.
I taught the first two levels, German I and II, while Dwight led the upper level classes. We also sponsored the German student organization, which met twice a month, with one meeting focused on culture and the other on language proficiency. Field trips took us to Hot Springs for a German dinner and Altus to visit the wine region, and we exchanged visits with a local private college, Hendrix, for movies and poetry readings.
Dwight loves to translate and analyze German. We would often find ourselves discussing the minute and arcane complexities of German syntax and word origin. Ask Dwight to trace the history of a word, and you are in for a linguistic ride of your life.
Several weeks ago, Dwight sent me a translation of a Bio Poem I wrote to model an assignment for one of my classes in the fall semester of 2008. What a surprise and delight, Dwight's translation — and no small undertaking either.
Bio poem assignments are one of my favorite lessons for students in the Master of Arts in Teaching Program at the University of Arkansas. Dwight's "ausgezeichnete Übersetzung" (outstanding translation) adds to the body of work we've developed for this flexible and popular lesson. You can find links to Bio Poems assignments at the bottom of this page.
You also can read more about Dwight and his interests on his webpage at the University of Central Arkansas:

Vielen Dank, lieber Dwight!
FAB
Freddie A. Bowles



Freddie Elizabeth Alexander Bowles
Deren Muttersprache Wurzel in der germanischen
Familie hat
Deren erste Begegnung mit einer unbekannten Sprache
von spanisch-sprachigen Wanderarbeitern
stammte
Deren erstes Klassenzimmer im Keller ihres
Familienhauses war
Deren erste Schüler in einem Head Start
Lesefähigkeitsausbildungsprogramm waren
Deren erste bezahlte Lehrstunde von ihrer Großtante
Alice für Klavierunterricht stammte
Deren erste Auslandsreise dazu führte, dass sie einem
Magistergrad in deutscher Sprache nachging
Deren erste Lehrstelle Unterricht in drei
Sprachen umfasste
Deren exotischste Auslandsreise sechs Wochen in
Afghanistan mit einbegriff
Die ihre Karriere als Lehrerin in Helena, Arkansas,
begonnen hat
Die vier Jahre lang ihr eigenes Tanzstudio führte
Die Deutsch und Tanz in der ersten Magnetschule in
Arkansas unterrichtete
Die als Gastdozentin an zwei Colleges in Ungarn
tätig war
Die zehn Jahre als EfA- und Deutsch-Lehrerin an
UCA war
Die jetzt ihre Muttersprache benutzt, um andere
an UA zu unterrichten

The English Language Version
Whose first language has roots in the Germanic family
Whose first encounter with an unknown tongue came
from Spanish-speaking migrant workers
Whose first classroom was in the basement of her
family home
Whose first students were in a Head Start literacy
program
Whose first paid lesson came from her great aunt Alice
for a piano lesson
Whose first trip abroad led to her pursuing a master's
degree in German
Whose first teaching job included three languages
Whose most exotic trip included six weeks in
Afghanistan

Who began her teaching career in Helena, Arkansas
Who owned her own dance studio for four years
Who taught German and Dance at the first magnet
school in Arkansas
Who guest lectured at two colleges in Hungary
Who spent ten years teaching ESL and German
at UCA
Who now uses her first language to teach others at UA


Bio Poem Links

The original context for this poem
in Special Methods, fall 2008

Classroom Management Concepts Bio Poems,
fall 2008

Classroom Management Concepts Bio Poems,
fall 2007

Cultural Bio Poems, Multicultural Issues,
summer 2004