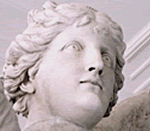 Links to
Retired Articles,
Essays,
and
Special Methods
Features
Pages that are retired from active duty on the Special Methods web are always online and available here in the Archive. Just click the title of the page you want to visit.
In Our Final Special Methods Class, You Will Further Develop Your Teaching Skills.
January 22, 2014
A Good Report: Your Accomplishments and Progress Are Commendable.
October 30 and September 9, 2013
Welcome to the First Semester
of Your Journey to Becoming a Professional.
July 8, 2013
From Novice to Emerging Professional:
the Final Steps.
January 22, 2013
Let the Labors Begin: Fall Semester 2012
(includes study resources for semester)
September 11, 2012
Study Resources Summer Semester 2012
July and August, 2012
WEEK TWO: Create a Lesson Plan
and Teach an Activity
Monday, July 16, 2012
Special Methods I
Summer Semester 2012 Welcome Message
Monday, July 9, 2012
Thursday, March 1, 2012
Guten Tag and Hola,
2011 Interns
Friday, September 2, 2011
Monday, January 24, 2011
August 23, 2010
Summer Semester 2010: Study Guides
And Welcome Message.
July 29, 2010
The End of Spring Break Prompts a Reminder
of the Tasks Ahead Regarding Graduation
and First-Year Licensure.
March 26, 2010
Planning a Lesson with The Little Prince:
How to Write a Found Poem
in the Target Language.
October 26, 2009
First, Consider Your Goals
and Expectations for the New Semester
— Then Complete the Diamond Poem Assignment.
September 7, 2009
EDOK Assignment, Study Guides,
and Welcoming Message
from the Summer Semester of 2009.
Summer, 2009
This Semester We Will Study Differentiated Instruction, Elementary Education, and Classroom Technology.
Janaury 12, 2009
How Much Is that Doggie
in the Clasroom?

July 23, 2008
Now that You Are in the Groove,
Express Yourself with a Bio Poem.

September 18, 2008
Welcome to Your Exploration
of the Pedagogy of Language.
July 7, 2008
We know — and this has probably been the case ever since men began to speak — that one thing is often said in place of another; that one sentence may have two meanings at once; that an obvious meaning, understood without difficulty by everyone, may conceal a second esoteric or prophetic meaning that a more subtle deciphering, or perhaps only the erosion of time, will finally reveal; that beneath a visible formulation, there may reign another that controls it, disturbs it, and imposes on it an articulation of its own; in short, that in one way or another, things said say more than themselves.
— Michel Foucault, The Archaeology of Knowledge, 1972