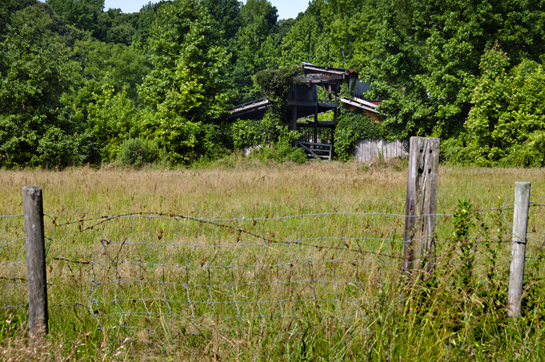 This old barn stood off the beaten path until I-530 appeared in its front yard back in the 90s. Although it still stands straight, the barn's roof and sides have been eaten by ill-humored winds. In winter months, when the surrounding leaves have dropped, you can sometimes spy the setting sun through the barn's skeletal remains.

Sunday, May 27, 2012
Though this periodic epistle, thanks to the Internet, is read by viewers around the planet, locals have the advantage this week. I am responding to a number of requests to shoot a couple of old barns in our L.A. locale. With regards to this one, I have been derelict in not shooting it, since it is merely a matter of stopping the truck on the interstate shoulder and doing the deed, which took no more than 20 minutes. Shame on me for not doing it sooner.
My local friends will recognize it immediately. To my cyber-friends, wherever you are, I hope you enjoy some of our local color.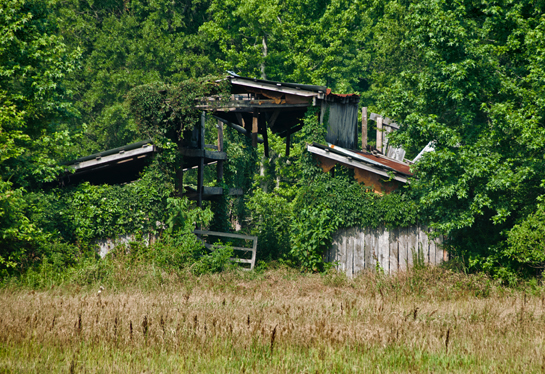 Looking at this old barn gives one pause to think. Most people enjoy seeing old barns alongside our roads and highways. Problem is, "they" are not building any new old-barns and our old-barn inventory is collapsing daily, a condition which leaves our children and grandchildren at a distinct visual disadvantage. In far too short of a stretch of time, instead of enjoying old barns and the rural charm they impart to highways and byways, the eyes of the next generation will likely be assaulted by rusting school busses, abandoned strip malls, and crumbling convenience stores. That's my story and I'm stickin' to it.

N O T E S:
Nikon D300, hand held both shots; AF S Nikkor 18-200mm f3.5-5.6 VR, ISO 200, picture with fence 1/320@f5; close up, 1/250@f5.6. Post processed with Photoshop CS5 Extended.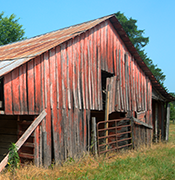 SEE THREE MORE BARNS
at Weekly Grist
for the Eyes and Mind.
One stands off the beaten path.
A couple of others you won't
normally see unless you take
the less traveled road.
Click, go, see!


Click the jump wings
to see the previous
Photo of the Week.

Click the camera
for an index to every
Photo of the Week.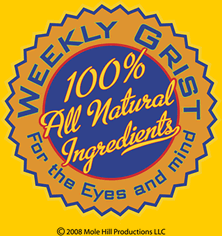 Most of the time, there is more to the Photo of the Week story than can be told in an essay. And most of the time there are more pictures to be seen. Presuming that some folk will enjoy being privy to this trove of information, I have created a blog, "Weekly Grist for the Eyes and Mind," where I am showing and telling "the rest of the story." There are also some blatantly commercial mentions of some of the things we do to earn our beans and taters. Click on the Weekly Grist logo and go to the blog. — J. D.