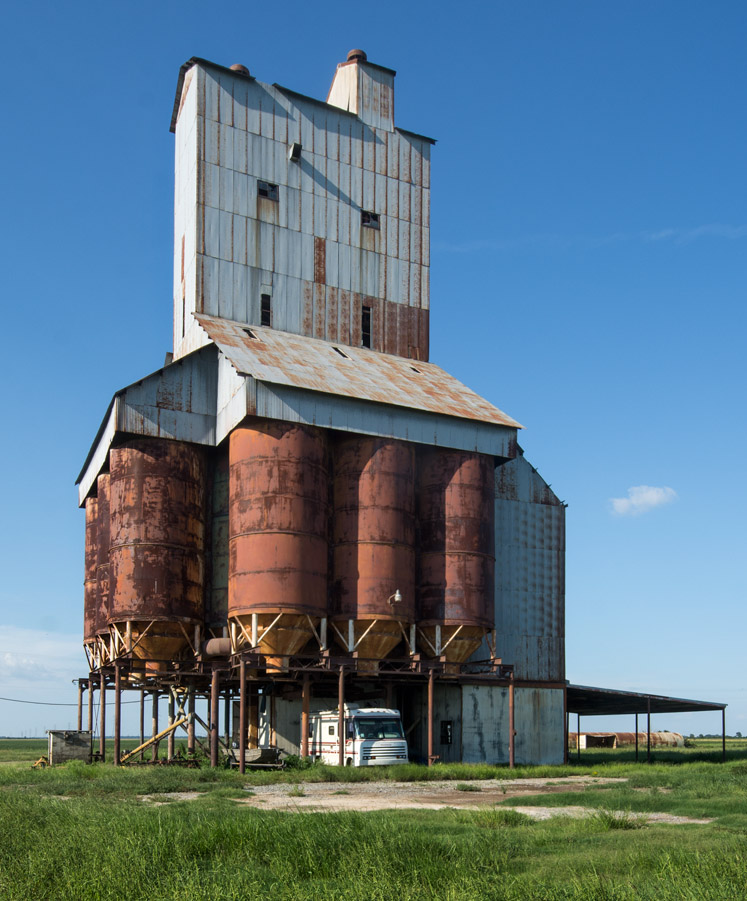 A Standing Icon of History
Now outmoded and idle, the Tindall Drier, near Stuttgart, Arkansas, was once an epicenter of frenetic activity at harvest time. Situated in the midst of the Grand Prairie region of Arkansas — which features the topographic profile of a pool table — the structure can be seen for miles. That it still stands is a good thing. It is an important part of the history of the region.

Monday, September 5, 2016
Pine Buff, Arkansas
Harvest in the Grand Prairie region of Arkansas is in full swing.
The land for the most part is as flat as a pancake and sits atop a layer of clay, through which water will not pass. That set of conditions makes it a perfect place to cultivate rice, and that is the biggest crop — which requires a combine to harvest.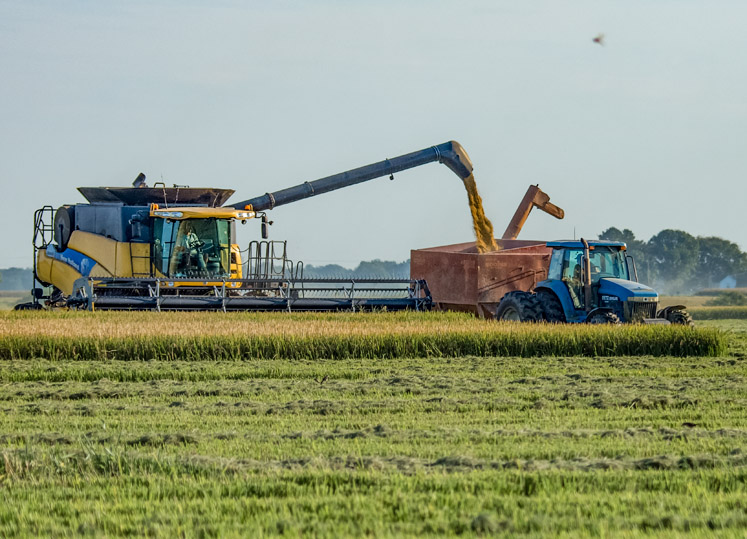 Rice on the Move
A huge combine disgorges the rice it has cut and separated from the stems and leaves that supported its development. The combine is moving rice from its internal hopper to a rice cart behind a tractor. The tractor will take the rice to a semi-trailer truck and repeat the process. Next stop: storage in a grain elevator.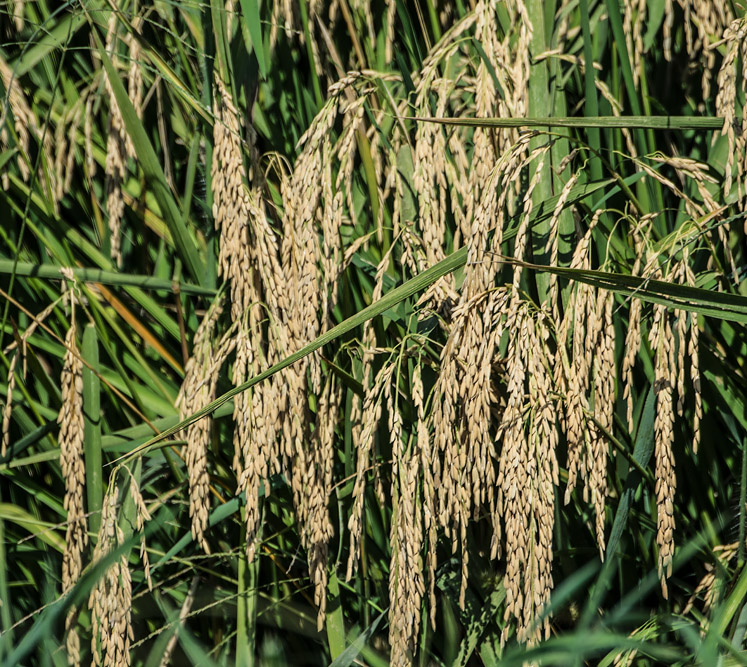 On the Way to Your Table
Here's the main raw ingredient for a nice rice pilaf, several steps from the family dinner table.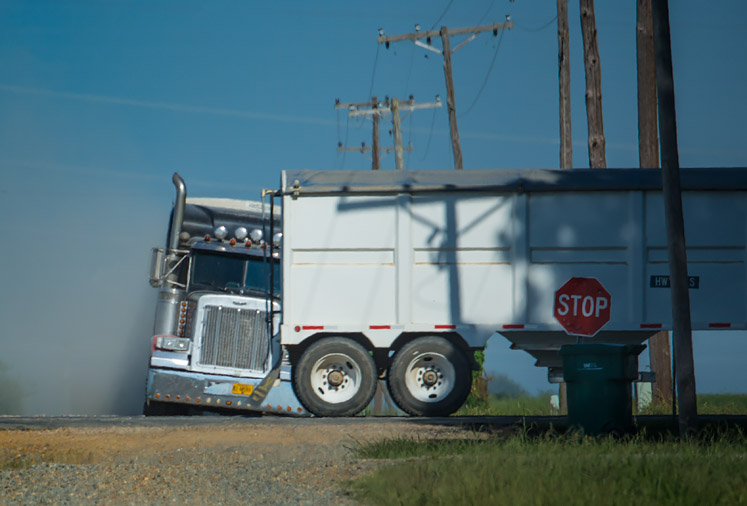 An Illusion of Near Disaster
During harvest season in the Grand Prairie and the Delta, it's 18-wheeler au-go go. In this image it appears that a disaster was barely avoided. The truth is, the compression of a long lens creates the optical illusion that objects are much closer than they really are. Despite the lack of gratuitous, movie-like violence, it does make an interesting picture.

A Switch to Corn
Elsewhere on the Grand Prairie, a combine is harvesting corn, framed by still-growing soybean field in the foreground.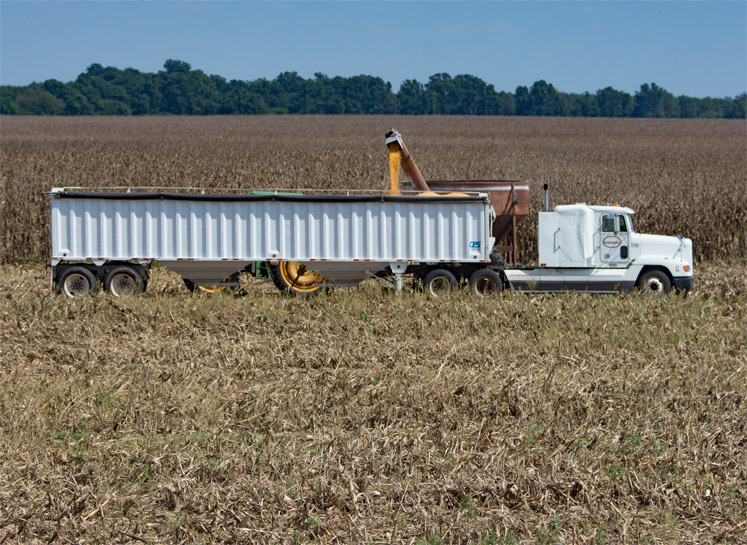 Solid Ground Saves Time
Further south, the corn harvest is well in progress. In this field, the ground has dried enough to support the weight of a fully loaded 18-wheeler, which saves time during harvest.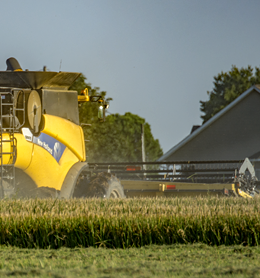 But Wait, There's More!
See another view of Tindall Drier,
more in-the-field pictures,
some Christmas-ornament like
décor on power lines,
and a lonely memorial.
See it all at Weekly Grist for the Eyes and Mind. Click and enjoy.