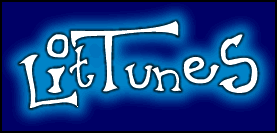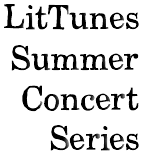 School's Out!
Time to Think about
Our Accomplishments and Prospects.
By Christian Z. Goering
Ridgway, Colorado
May 26, 2008
Imagine the audience, abuzz and chanting in front of the stage as overhead lights dim and then fade softly into the twilight sky. Another customary pre-concert tune is roaring from the speakers, but it ends abruptly, heightening the excitement. Scurrying back and forth across the stage, roadies clad in black t-shirts and grungy jeans put the finishing touches on an impressive collection of amplifiers and guitars, drums and cymbals, horns and microphones.
"Microphone check one."
Glittering under the green and amber and cool blue spotlights, the instruments are checked for the final time. Setlists are placed on the floor where musicians soon will be standing. Ever chanting, the crowd grows restless and impatient, louder by the passing minute.
"Microphone check two. Check, check. Microphone check three. Check, check."
At last, the moment all have waited for arrives. And the people cheer! Striding purposefully to their places on the stage are the stars of the show, members of an avant-garde band with a following, each walking purposefully, one with a studied cool, to their places on the outdoor stage.
"One, two, one, two, three, four...." and with that first twang, the drum roll, the first strum of the bass, the opening licks of the hot guitars, another summer concert is underway.
Crossfade to LitTunes.
The Sweet Music
of Acceptance and Encouragement.
Spring semester is over and my teacher's summer is beginning. At last, time to reflect.
In the six months since the November 2007 release of our cybersite onto the World Wide Web, the outpouring of reader support and interest has been phenomenal — sweet music to my spirit. The experience of watching LitTunes grow is rewarding and surprising in lots of ways, especially in terms of positive response and encouragement.
For example, we now have a newsletter subscription base of 325 fans and supporters — and our very private e-mail list (not for sale or sharing) is continuously expanding to encompass broader audiences. We've attracted the attention of teachers, writers, and editors, opening new doors to exciting opportunity for the promotion of student literacy. We've also seen an outpouring of support in the form of reader's comments, some of which I'll share in a few paragraphs.
When I look ahead and think about prospects for LitTunes during the next academic year, as well as prospects for the next year of my career in higher education, I realize that it is healthy to take a look back, too. As Scout said in the opening chapter of To Kill a Mockingbird, "When enough years had gone by to enable us to look back on them, we sometimes discussed the events leading to Jem's injury." While only about six months have "gone by" in the life of LitTunes, the end of the school year is here — a good time for the first of what I hope to be a long run of annual reviews when the darling buds of May begin to bloom.
Pop Tunes and John Steinbeck
Most recently, LitTunes Webmaster Ebenezer Bowles and I wrote a critical essay about pop music and The Grapes of Wrath for a collection celebrating the novel's seventieth anniversary. The act of reading the great work in light of the LitTunes approach to the literary canon provided the impetus for the essay, titled, "Open Their Ears, Open Their Books, Open Their World: The Grapes of Wrath, "Broken Plow," and the LitTunes Approach." Thanks again to Ebenezer, who provided critical support, editing, and motivation.

In preparing the essay for the collection, I was honored to interview singer-songwriter Chris Knight. Mr. Knight's purposeful intertextual connections to John Steinbeck's classic novel in the song "Broken Plow" provided a rich example of the LitTunes concept of linking lyrics to literature. The essay will appear in Rodopi's Dialogue Series in 2009, edited by Steinbeck Scholar Michael J. Meyer.
My employer, the University of Arkansas, has from the beginning provided enthusiastic support for the educational outreach and research opportunities afforded by LitTunes and its open-access philosophy. The university's support included articles about LitTunes in local and national publications, and mention of LitTunes at faculty meetings and seminars. Especially meaningful was the work of research writer Barbara Jaquish, who featured LitTunes in the Spring 2008 issue of Research Frontiers.
One of the first responses to LitTunes came from Joan F. Kaywell, Professor of English Education at the University of South Florida. Dr. Kaywell was preparing a book manuscript entitled Best of the Best of Adolescent Literature as a Complement to the Classics, and offered to reference, whenever possible, the LitTunes database. In return, we will reference her book on our list. We also plan an essay focusing on her work and forthcoming book.
Why Is The Why Files
Interested in LitTunes?
LitTunes attracted the attention of The Why Files, a fascinating expression of science education administered by the Graduate School of the University of Wisconsin at Madison. Begun in 1996 as a federal grant from National Institute for Science Education, The Why Files provides "well researched, educational descriptions of the actual science behind news stories," according to its website. The Why Files feature writer David Tenenbaum decided to include LitTunes in an upcoming book, which is scheduled for publication in early 2009. During our interview, Mr. Tenenbaum said he is interested in the different kinds of connections that can be

made between popular music and the works of literature most often taught in schools.
In January,
educational publisher Stenhouse provided a supercharged boost to LitTunes' popularity by mentioning us in one of their e-newsletters. The Portland, Maine, publisher reaches over 40,000 e-mail subscribers! Following the Stenhouse link to LitTunes were many hundreds of visitors — in fact, one day soon after the newsletter's release, over 1,000 unique visitors opened LitTunes pages on their browser. Thank you, Stenhouse, for the awesome publicity. Your interest and leadership in issues involving adolescent literacy is clear and potent.
On the presentation circuit, the LitTunes approach to teaching literature and writing in the secondary English classroom continues to be a popular topic at state, regional, and national meetings and conferences. Last academic year I presented a paper at the National Council of Teachers of English (NCTE) Annual Convention in New York City and then gave a workshop presentation at a writing retreat in Hot Springs, Arkansas, for the state's literacy specialists.
Expanding the Soundtrack.
Currently, I am collaborating with Suzanne Oertel, English teacher extraordinaire, on an essay and lesson plan based on the "Soundtrack of Your Life" approach to teaching novels. While the soundtrack idea isn't new, our combined experience with this student-centric approach to literacy should provide teachers with some helpful troubleshooting tips as well as fresh ideas on how to inspire students to discover intertextual connections to the novels they read. The new lesson plan will include writing prompts and examples from her students. Ms. Oertel and I also are developing a book proposal which will feature, in part, the LitTunes approach to teaching English language arts.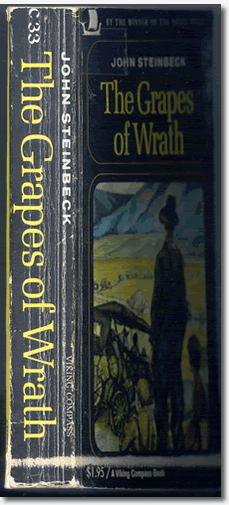 I am honored to have the opportunity to continue my work with Steinbeck scholar Dr. Meyer, who is planning another collection of critical essays, this one focusing on Of Mice and Men. My study of Mr. Steinbeck's texts opens fertile ground for LitTunes. Ebenezer and I plan to spin several more articles and essays from the threads of thought we uncovered in our reading of The Grapes of Wrath and our reflection on its textual connections to lyrics, not only to the songs of Americana artist Chris Knight, but also to the tunes of other singers and songwriters. One fundamental supposition raised by our study of The Grapes of Wrath is the oft revisited question, Is the novel dead or alive for adolescents of today? Seeking answers based on my ongoing research should lead us into several twists and turns on an exciting intellectual journey.
In July, I will head to Tucson, Arizona, for the Whole Language Umbrella (WLU) Conference to present with Ms. Oertel and Matt Copeland. What might that be? I'll quote the appropriate web: "The Whole Language Umbrella is an NCTE Conference made up of whole language support groups and individual professionals interested in developing and implementing whole language in educational institutions. WLU is based on a view of whole language as dynamic philosophy of education."
Then, in November 2008, I will share the LitTunes approach to literacy with Arkansas teachers in Little Rock at the Arkansas Curriculum Conference before heading to another national presentation in San Antonio for the National Council of Teachers of English, again with Ms. Oertel and Kate Erickson. Kate teaches high school English at Junction City High School in Kansas. The more I travel, the more I realize that more and more teachers are searching for innovative and relevant ways to teach literacy skills — and that one great way to get there is through music.
Coming Soon:
New Essays and Lesson Plans
Several scholars and teachers have agreed to contribute to LitTunes in the upcoming months. I am excited about the diverse range of thinkers and doers who are willing to participate in our outreach efforts.
Dr. Meyer, who is an adjunct professor at DePaul University, will share an historical perspective on teaching with popular music in the 1970s.
Alan Sitomer, young adult author and 2007 California Teacher of the Year, will contribute an essay based, in part, on his book Hip Hop Poetry and The Classics for the Classroom. I invite you to visit Alan's website.
Jerrod Bohn, a Master of Fine Arts student at Colorado State University, is developing a piece on the teaching of James Joyce's "The Dead" with music lyrics, including "Hey, Hey, My, My" by Neil Young.
Ebenezer Bowles, LitTunes Webmaster, is writing an essay and lesson plans about pop tunes featured in 1930s Hollywood musicals.
Dr. Freddie Bowles is developing a piece on the music of Tom Russell and how his lyrics are effective in teaching English Language Learners.
In short, this is best news I could share!
Send Us Your Connections.
So, my dear readers, if you find yourself at a concert this summer, or if you're just listening to your favorite tunes at home or on the highway, take a moment to think about LitTunes. When you hear a song that makes a strong connection to a novel, short story, or poem, especially one you're fond of teaching, please make a note and send it us for publication on the LitTunes web.
Just yesterday I heard Johnny Cash singing the Porter Wagoner tune, "A Satisfied Mind," which in the LitTunes universe would work perfectly when paired with F. Scott Fitzgerald's The Great Gatsby.
How many times have
You heard someone say?
If I had his money
I could do things my way.

But little they know
That it's so hard to find
One rich man in ten
With a satisfied mind.
The Muse Says: Do It!
If you find a Muse, or if a Muse finds you, and if you feel that writing about the LitTunes approach to teaching literacy is something you want to do, well.... Just do it!
Share your ideas and your style with your fellow educators. Help us grow and expand our open-access educational outreach. Make those literary-pop tune connections and post them for your fellow teachers to peruse. Or, if you simply want to drop me a line or two, I'm here for you — and very appreciative. By way of closing, here are few comments from these past six months.
"I took a closer look at the website and was amazed by the message and pedagogical importance. It also reminded me of one of my social justice educators, who used songs of activism in her social studies classroom."
— Sung Choon, 2008
"This is quite interesting; I enjoyed the link; I just wish more English teachers were creative but this would be a nice way to reach students in social studies and science too."
— Alan, 2007
"Having just completed Out of the Dust and making connections with "Broken Plow" by Chris Knight and Woody Guthrie's songs, along with photos, I wish I would have stumbled across your site much sooner. I know that I will use this site often! Thanks."
— Robert, 2008
The crowd is cheering, but this time for an encore: "LitTunes.... LitTunes.... LitTunes...."

Works Cited

Wagoner, Porter. "Satisfied Mind." RCA/Longhorn: New York, 1956



Lee, Harper. To Kill a Mockingbird. HarperCollins: New York, 2006.