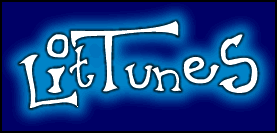 Join Us
by Sharing
Connections,
Lesson Plans,
and Essays about
Your Experiences with
Pop Music as a Classroom Teaching Tool.
As a central underlying philosophy of the work published on LitTunes, collaboration is highly valued. Please consider contributing to the LitTunes Literacy Project by submitting new connections to the LitTunes Connections database, sharing lesson plans, or writing an essay about your experiences with the use of pop music in the classroom.
If you're interested in becoming a LitTunes contributor, contact Chris Goering at chris@littunes.com. Your participation will be warmly welcomed. LitTunes is a non-commercial web dedicated to providing open access resources to teachers and students at no charge.