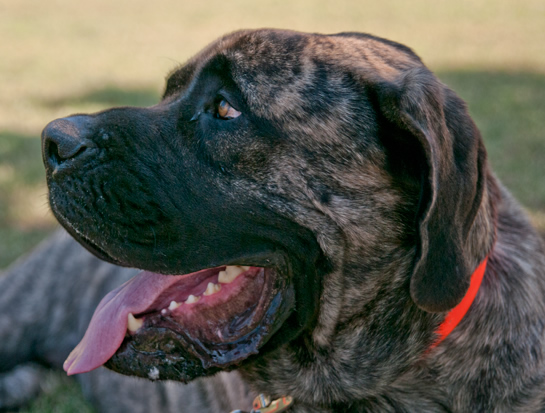 My No. 5 granddaughter tells me this dog's name is Richter. We later learned via communication with his owner that the dog's name is Boss (see letter below). Since he is a Bull Mastiff and weighs-in at least 1.5 times my Rottweiler's dainty little body, I am presuming he got the name because every step he takes registers on the legendary Richter scale in California. Fortunately, these beasts are mild-tempered lovers. The worst threat is to be slathered with a tongue the size of a pickup tailgate. Boss, four of my granddaughters, their mother, and my son were in attendance at the 2012 Ding Dong Days celebration in Dumas, Arkansas.

Sunday, July 29, 2012
For the first time ever, none of the pictures on Corndancer's Photo of the Week page were shot by yours truly. However, Ralph Douglas "Doug" Dempsey, the photographer, carries a healthy dose of my DNA, so I suppose that's OK.
I had intended to visit Ding Dong Days in Dumas, Arkansas, and photograph it for these hallowed pages, but a requirement to produce a six-panel brochure by Sunday night stepped in the way. Fortunately, my progeny and his family attended the event since my daughter-in-law originally hails from Dumas. The progeny carried his Nikon, and all of these images are his, with my post-processing applied. Since I was not there, I cannot write an accurate account of the event, so this epistle is primarily pictures.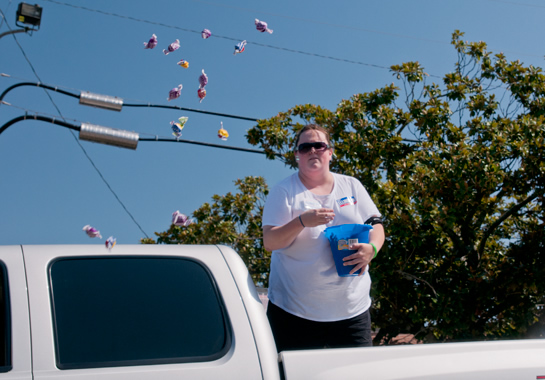 Bubble Gum for Votes — A campaign worker for a congressional candidate launches what appears to be bubble gum during the DDD parade. Given the congressional performance of late, there's not as much irony in this image as one might think.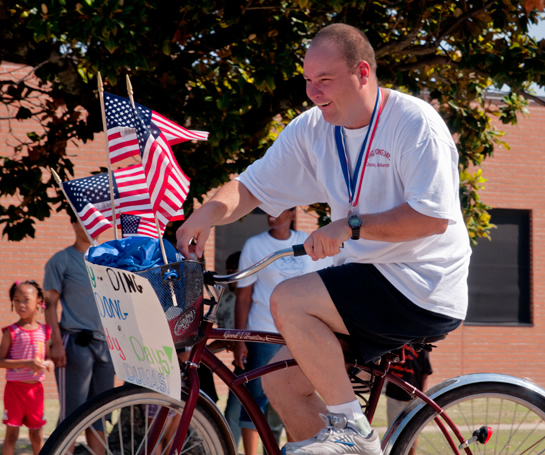 Hoo-ray for the Red, White, and Blue — A smiling young man boldly displays Old Glory from the handlebars of what appears to be a well-restored antique bike or a shiny new replica. Stand by: "SA-LUTE!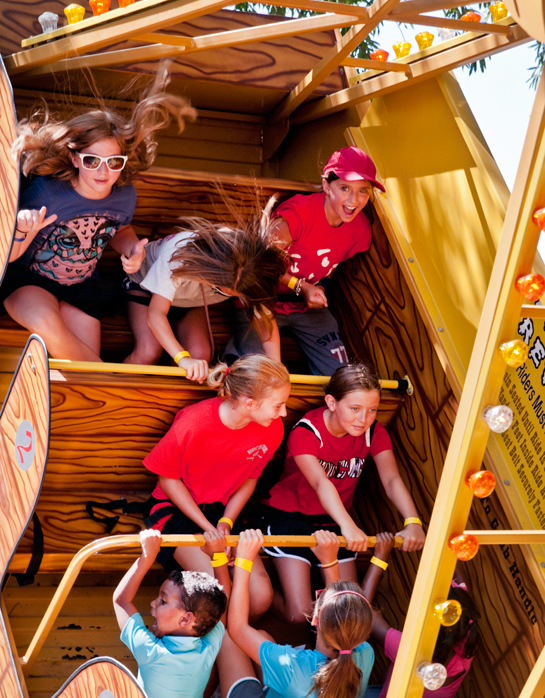 Take me out for a spin — Kids getting a thrill not on Blueberry Hill, but on a carnival ride in Dumas, Arkansas. The youngster in the red ball cap in the upper right hand seat is Granddaughter No. 5, the source of the dog's name.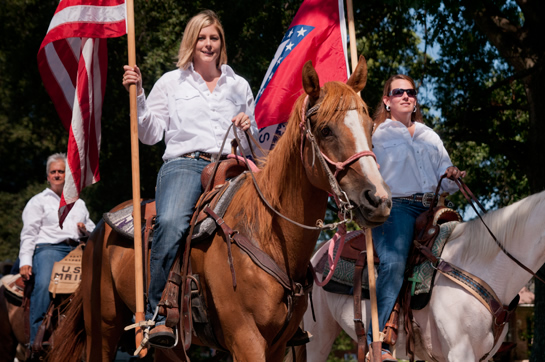 I love a parade — And it's easy to see why.
Thanks to Doug for providing fine imagery this week.

Mon 7 Aug 2012 06:39
Amy Hollinger-King of Dumas, Arkansas, writes:
Hello, Mr. Dempsey!
My husband and I met your son, Doug, at Dumas' Ding Dong Days last weekend. He took notice of our two English Mastiffs, Boss and Ben, and began shooting several pics of them.
Doug sent me an email to let me know that he posted some on his website and that you had used one of them on your blog site. Cute blog about the dog, but just wanted to correct the name of the dog used in your blog. His name is actually Boss and he is very mild tempered....he'd rather sleep than anything else!
When Doug ran into us at DDDD, we were actually on our way to the Ainsworth Pet Nutrition Dog Show at the festival. We entered both dogs, but Boss (your Photo of the Week dog) won the male division!
We were swarmed by children wanting to pet them at DDDD, and one kid even called him the "Camo Dog" because of his brindle coloring and hunter orange collar and leash....but I think it's funny that your granddaughter called him "Richter"!
I really enjoyed seeing all of Doug's shots of Boss and Ben and seeing your blog about Boss!!
Sincerely,

Amy King
Dumas, Arkansas
amyhollinger@hotmail.com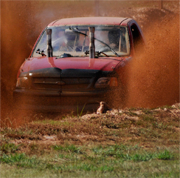 BUT WAIT,
THERE'S MORE!
at Weekly Grist
for the Eyes and Mind.
See more pictures
of Ding Dong Days
including cool cars,
a restored tractor, an old fire truck,
and a couple of mud racing shots Doug grabbed after he went AWOL from Ding Dong Days.


Click the jump wings
to see the previous
Photo of the Week.

Click the camera
for an index to every
Photo of the Week.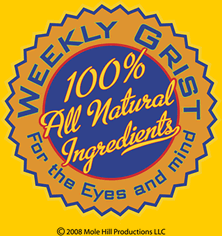 Most of the time, there is more to the Photo of the Week story than can be told in an essay. And most of the time there are more pictures to be seen. Presuming that some folk will enjoy being privy to this trove of information, I have created a blog, "Weekly Grist for the Eyes and Mind," where I am showing and telling "the rest of the story." There are also some blatantly commercial mentions of some of the things we do to earn our beans and taters. Click on the Weekly Grist logo and go to the blog. — J. D.