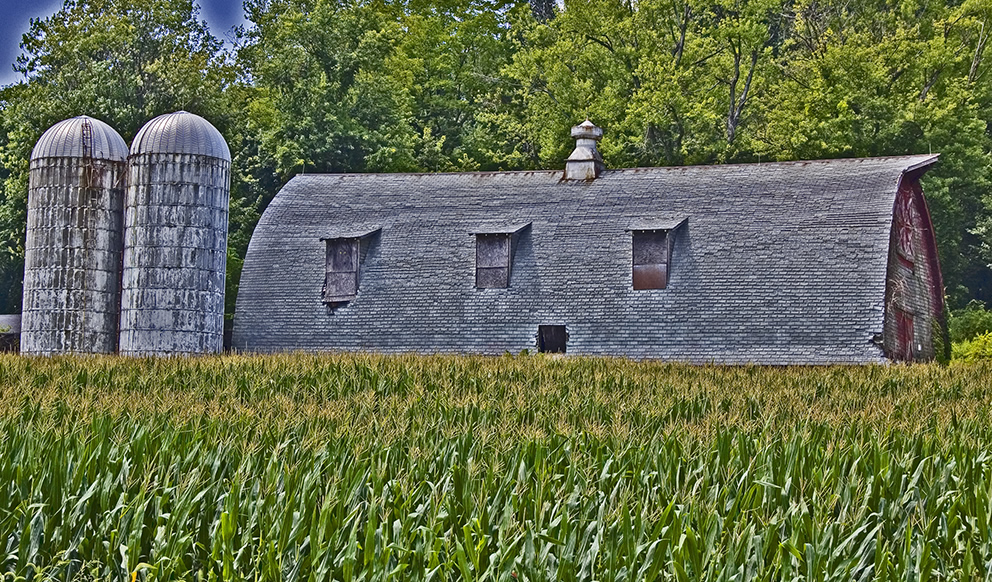 Gray Barn with Twin Silos and Field of Ripe Corn
Beside County Road 517 north of Cold Brook Reserve in Hunterdon County, New Jersey • August 18, 2009
(The stretch of 517 providing a viewpoint for this scene is known locally as Fairmount Road.)
Images by Beau Bosko

By Ebenezer Baldwin Bowles
Posted on September 27, 2012, from rural Washington County, Arkansas

The corn sprang from the Earth and rose to maturity over the brief span of two seasons. It was another primal moment of ripening. How many crops of corn had the old barn seen?
Passing by at midday in summertime, I stopped at a point on the fleeting hour, capturing my instant of light and shadow in hopes of eventual realization. No one was around the tell the barn's story. It must speak for itself through the language of imagination.
Had I been bold enough back then, I would have ventured off the rural road and traipsed closer. O, the wonders! But the miles ahead called to me: Drive away. The destination is far, the day half gone. How oft are little episodes of experience ever fully realized? What is lost on the other side of each consequential decision?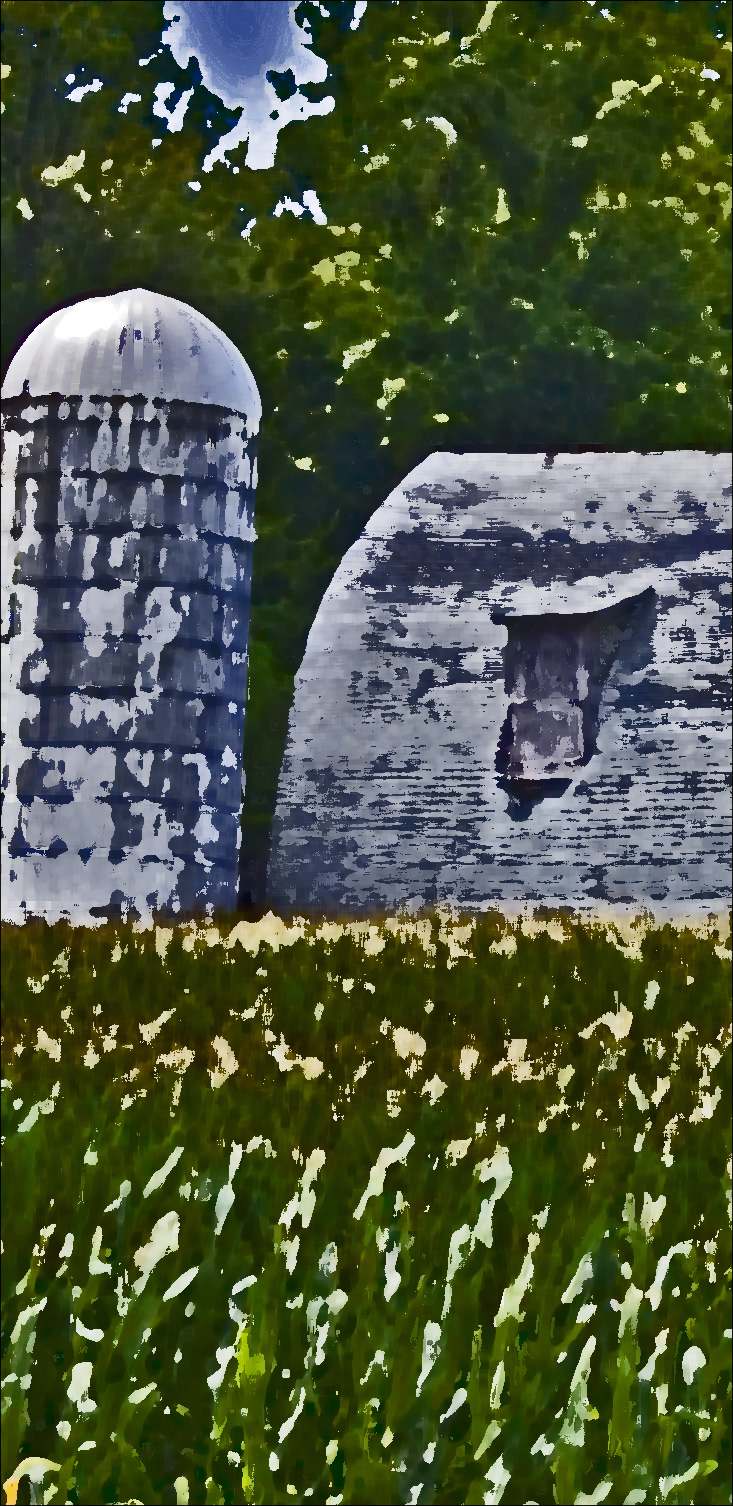 Dry Brush • September 27, 2012
For he comes, the human child,
To the waters and the wild
With a faery, hand in hand,
From a world more full of weeping than he can understand.
from "The Stolen Child,"
William Butler Years, 1886


Late Summer Bounty was posted on Thursday, September 27, 2012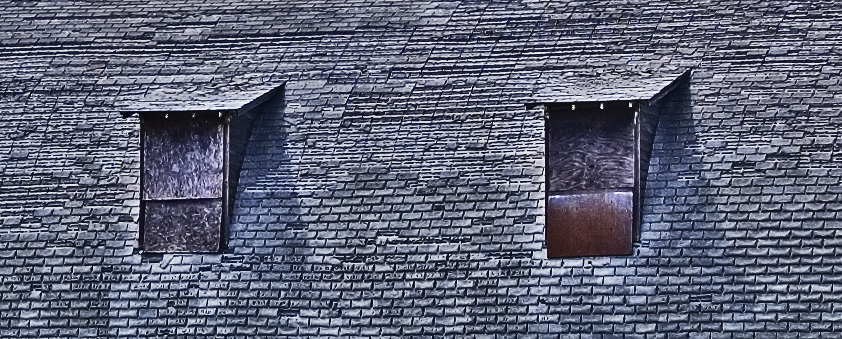 Far and Near

Joseph Dempsey's Photo of the Week
My very favorite barn photographer is my pal Joseph Dempsey, whose ongoing study of old barns leans toward the very old members of the genre, those last man standing testaments to bygone construction skills and quirky design motifs. The link above will take you to Joseph's "Index of Weekly Photos." Below is a collection of links to Major Dempsey's old barns.

An Angle of Mystery

Happenstance

No Explanation Needed

Return to Smead

The Golden Hour

Meandering through the Mountains

101 and Standing Tall

In the Neighborhood of 1876

Drag Up and Listen

Harvey's Barn

Rodgers Barn

A Picture of Heritage

Among the Mother Lode

A Bike in the Barn

Finding Chester

Ruin Deprivation

Logs and Barns